Do you want to:
Transform your life and start living differently, on your terms, & not feel trapped or immobilized?
Define and powerfully express your creative talents, reclaim your self-confidence and show up BIG in the world sharing those talents?
Feel a sense of control, mastery and joy in your day to day life while expressing those talents and passion?
To get there, you need to:
Clarify your vision and get excited about the impact you will make in the world.
Ditch the guilt about actually having a dream for yourself and expressing your creativity.
Know "in your bones" that you have the power to choose you life, and that now is finally the time for change,otherwise when?.
The Trouble is:
You don't feel secure in your own skin. You're feeling trapped or stuck while dreaming about a totally different life pursuing your dream.
You're feeling guilty because you want something for yourself after you have given your time and energy to everyone else, and you are afraid of what everyone else will think.
Time is running out, you are not comfortable making a decision for YOU and besides, you're too old or inexperienced to start that "new thing."
You don't know how to move from who you are to who you want to be.
Engaging in my program you will:
Live differently, on your terms. Not feeling trapped or immobilized.
Learn the steps and systems for what it will take to step into your creative dream fully and own it.
Take charge and change your "Being" while working on what you are now "doing."
Powerfully transform your self-confidence, and be clear on any renewed passion or dream
Show up BIG in the world expressing your true passion without guilt.
Be excited about what you will be known, respected and loved for.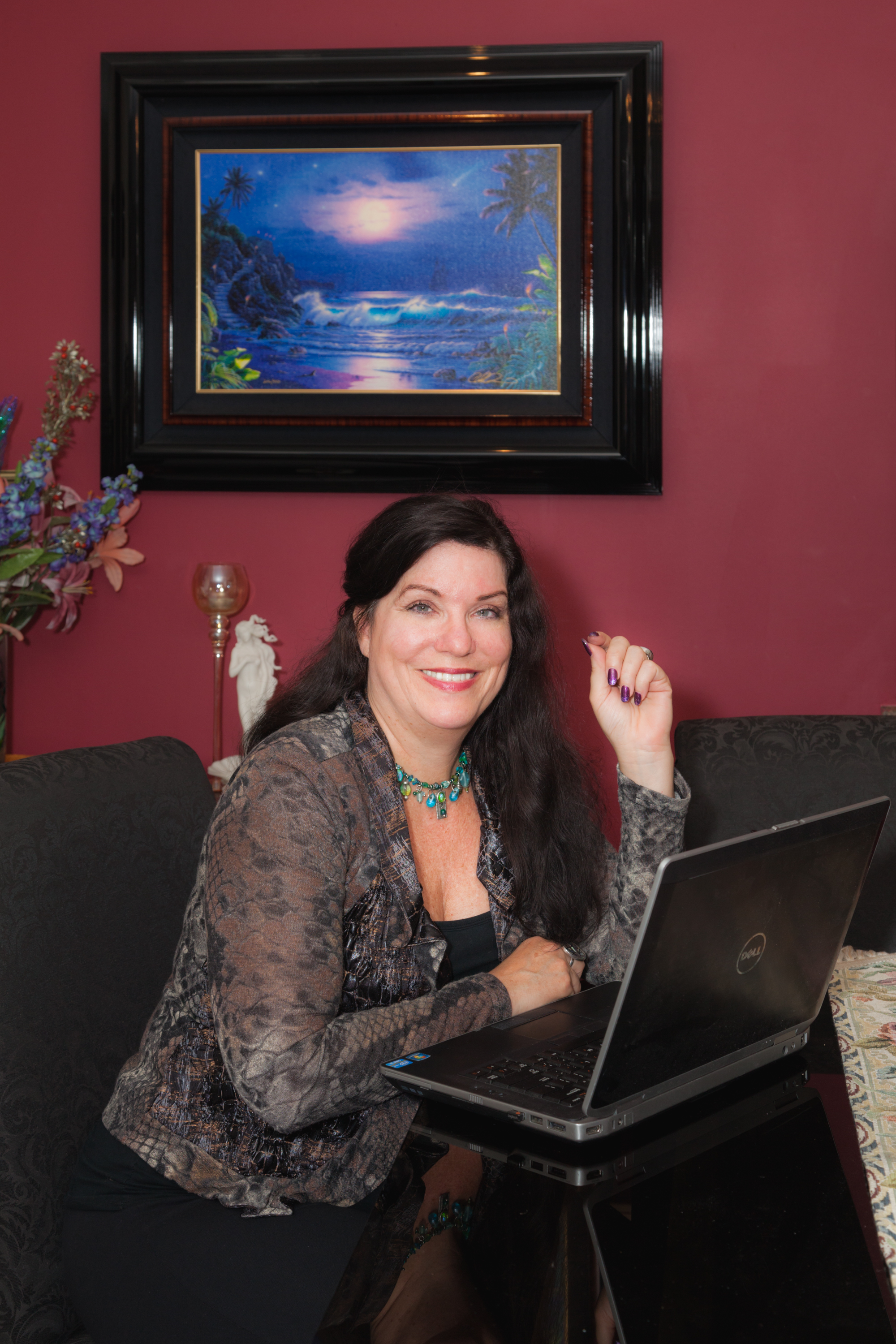 I'm Veronica Crystal Young, a Transformational Power Coach. In addition to being a Business Systems Efficiency Expert and Healthcare Executive, I simultaneously enjoy success as a professional singer, actor and producer. I teach successful women who are experiencing a new status of alone or retirement or kids now out of the house. Now what? Women who may feel like time is running out to share their creative passion and make a personal impact in the world. Women who with the change in status, feel a bit empty and a lack of purpose now. I help them make conscious choices, reclaim their self-confidence, and gain clarity on reinventing themselves, pursuing happiness and joy, and unlocking their gifts and dreams.

With my success in both the creative and corporate worlds, I created my signature program "Reinvention Intention Strategy," because I am passionate about making sure ever woman knows her power and strength, and that her creativity and talents are so needed. Entering a new phase in life is a perfect time for reinvention! I want every woman to "know and feel in her bones" that she has the choice and power to create her life as she envisions it, and that the past does not dictate the future, even though she may experience fear. "Push past the pain" is my mantra in life, and it has nothing to do with excercise.
After a less than perfect childood, I set out to work - on my feelings of lost, purpose and the fear of the unknown. I worked on planning, acceptance and going for it - moving into a life and love that is utterly amazing! Rewiring my brain to understand the "why's" and "what's next" was a journey of knowledge I had to share, because I wanted to help others get to the other side of stuck, hopelessness or feeling lost and empty with now purpose, to complete happiness, strength and fulfillment.

It is my new mission to help women realize & reclaim their power of self-confidence and experience happiness and joy in their creative expression; and value themselves and what they have to offer because they deserve success.

My signature program, "Reinvention Intention Strategy" is a unique one-on-one coaching Program for women who want to transform and reinvent a passionate, creative and fullfilling lifestyle. It's a powerful coaching program where I teach techniques to uncover your passions or discover new creative expressions and express the greatness that is YOU. I will help you with any negative, emotional 'not enough" mindset or fear that comes with change or trying something new. And I will help you step into your power and self-confidence.
---
Clarity + Consciousness + Confidence + Choice
= Create Change
This Program is for you IF:
You are committed to discovering what needs to change in your thoughts or actions for the transformation & magic of a new, creative, powerful path.
You want a clear vision and direction for new and exciting life possibilities.
You no longer want to feel trapped or immobilized by fear, the unknown or lack of know-how.
You want to take charge, have inspired confidence and feel a sense of mastery and control over your life and future!
What you will Get:
Increased your self-awareness and self-esteem due to a mindset shift. We will work together to re-write any "poor you" story you have made up and equip you with systems and tools to increase energy and productivity.
You will be empowered to make conscious choices. We will develop a roadmap to for long-lasting business and personal success.
We will explore your thoughts and identify those holding you back and those that need some self-love and rewiring.
I'll show you how creating what you dream can be done, and that there is hope and happiness in the next day. YOU have the power and the choice to make that happen.
During the coaching program, I'm your biggest cheerleader and I will work to inspire you and open your mind to possibilities for success. I'll be there on scheduled calls and any additional times you need to feel supported and encouraged.
I am your partner and coach as you discover and reinvent your passion filled life. I will act as your accountability partner and encourage you to perform at the top of your game, and in your zone of genius. I will truly take a vested interest in your success.
This program gives you the insight, confidence and steps you need to leave your comfort zone, reinvent an exciting and passionate dream life. Together we will:
Silence the voices in your head saying you'll never make anything out of that dream, you are too old anyway or you are not good enough; smart enough….whatever.
Get clear on your passion and dream and what direction you want to take your life…. and fully step into it and own it.
Get you to become more comfortable and confident living life on your terms…with what you want and how you want.
Get you over any fear of doing it alone.
Find the most efficient way to implement any action plans and support your success and accountability.
Reinvention Intention Strategy
---
isn't just your typical coaching program.

I show you how to cut thru the fear and immobilization that is making you feel mediocre, stopping you from following your heart, and allowing the spotlight to shine on your greatness. Let's do this!
Here's what you will have after working with me:
Be crystal clear on your passion and dream.
Know what it will take to step into your dream fully and own it.
Be living life differently, on your terms. Not feeling trapped or immobilized.
Change your "Being" while working on what you are "doing."
Become more self-confident.
Become more comfortable showing up BIG in the world expressing your true passion.
Be excited about what you will be known, respected and loved for.
Suggested key resources to assist with manifestation of your new direction and dream.
Personalized Step by step system with Key metrics & timeline to move out of immobility and realize your dream job or hobby.
Tools to connect to spirit and their inner voice for inspiration, healing and peace.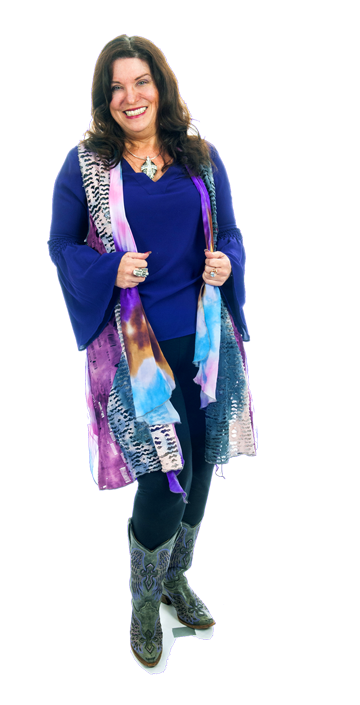 The Steps!
I know that each woman I work with has her own background and reasons for reinventing herself and why it might have taken this long to finally commit to living fully and pursing her dream. I'll meet with you, explore your reasons and story and really get to know YOU so we can create a unique journey just for you. Together we will work to uncover your passionate reinvention to your dream destiny.
On this journey we will cover:
Month One – Discovery, Vision and Purpose
Month Two – Choices, Direction and Plan of Action
Month Three – Becoming the Dream
It's time to feel your power and make the choice for reinvention and commit to the life you truly want and envision.
Take part in Reinvention Intention Strategies so you can Empower Yourself and get:
Clarity on your renewed dream or vision and feel excited about what changes are about to happen and who you will soon become.
Strategies to connect to your authentic self and identify the behaviors and beliefs that allow you to hide or live small.
Unlimited access to all the course content and any future updates.
Time management and success metrics to optimize your daily actions and feel empowered and in control of your life.
An accountability kick-in-the-pants to help you stay on track and reach your new direction quicker.
12 one-on-one coaching sessions with direct access to me during the program.
Live feedback and interaction with supportive and like-minded women who can give you valuable feedback with experience in a variety of fields in my "Know your Power – Choose your Life" Facebook group.
Have you made the decision to Know your Power of Choice & Reinvent Yourself for that Dream Life?
This step–by-step Coaching Strategy is only for women who are committed to making a change and stepping into their power and vision of who they want to be NOW. Women who are excited and prepared for a whole new YOU!
I know what it takes to succeed and follow your dreams.
● I'm a Business Systems Efficiency Expert and Healthcare Manager for over 25 years.

● I'm a successful professional Singer and Actress SAG/AFTRA, as well as Creator/Producer of the popular Nature DVD series "TV ArtScapes."

● I'm an ICF member and on track for ACC Accreditation.

● I'm a sexual assault survivor and have worked for over 25 years on self-development, taking responsibility for my own life and living the power of choice.

I see challenges and choices everywhere I look, and my experience and training shows that I can help you rediscover and reignite your passion and dream, no matter your age or past experience. Let's Start from NOW and create the Life you will be known, respected and loved for.